Montana Mermaid at the BZN International Film Festival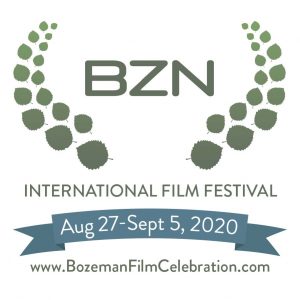 We are delighted to announce that Kristin Wimberg's documentary, Montana Mermaid,
which highlights the making of MBC's presentation of the original Little Mermaid ballet, was
accepted at this year's BZN International Film Festival ~ all VIRTUAL 2020.
Montana Mermaid explores the magical nature of the creative process through the making of
an original ballet. We see collective imagination take form while tracing the Mermaid's
journey from disavowing her true nature, to grappling with the impact of her choices, to
ultimately reclaiming her whole self. May our daughters and sons have unshakable faith in
their innate goodness and worth, simply by being who they already are.
To share the Montana Mermaid documentary with friends and family, we encourage you to
purchase viewing passes for the BZN International Film Festival ~ all VIRTUAL 2020, which
will showcase over 70 films in a virtual format. For more information and to purchase tickets,
please follow the link below.
A special thank you to Kristin Wimberg and Wimberg Productions for working with Montana
Ballet Company to create such a beautiful documentary, and to Eagle Mount and Movie
Lovers for their generous support and making it possible for our Little Mermaid cast to share
in the joy of this documentary.