 40th Anniversary Season
Tickets on Sale
40th Anniversary Season ~ Company & Nutcracker Auditions
Tea with Clara & Nutcracker Ball
Support Your Montana Ballet Company
You can support MBC through advertising, donations or volunteering.
Click here to register for classes
Login to manage your student's class registration and tuition
Information regarding MBC accessibility
What People Are Saying
"

The MBC MOVES program has just been phenomenal ... My granddaughter who's 4 and-a-half has loved the two-minute videos that Montana Ballet Company has made. She's able to move and interact … and it is a great escape…"

MBC MOVES Participant

 

"(MBC) really feels like a special place...ballet has been a wonderful outlet for our daughter and truly therapeutic for her. It helps her so much with emotional regulation and her sensory processing needs. I can truly say that ballet has been a vital part of her therapy and growth this past year. So, for that, I want to say thank you for all that you do."

Academy Parent

 "

The Nutcracker is a treasure, it's a local tradition (and) something that we look forward to. For me, it sparked a love of performing and a love of theatre... It's something that I would like to pass on to my own children someday."

Audience Member

"Our artistic director often reminds us that we are learning to carry ourselves with grace and integrity in the world. We learn perseverance, dedication, teamwork, and goal setting. These are admirable character qualities that carry over into daily life and will benefit any goal we pursue in the future."

Academy Student

"Your Discover Dance program was so delightful… when the snow began to fall and the ballerinas danced, I was so moved, it brought tears to my eyes. Perhaps it reminded me that this world was meant for beauty and art and that it be shared and enjoyed by all. Thank you for all that you do and give to this community."

Audience Member

"

Montana Ballet Company has been such a part of our family. Our daughter, who has Down syndrome, is a part of the Adaptive Dance program at Montana Ballet, and it is such a joy to watch her grow in the arts and spend time with people who love her and understand her… it's just absolutely joyful, and we are forever grateful."

Academy Parent

"My daughter cannot wait to get to ballet class after school. MBC is her "happy place." If she has a rough day at school, she finds that ballet truly recharges her and lifts her back up to her cheerful self. She is so grateful to be able to do what she loves; and as her mom, I am thankful that we found MBC, with its culture of excellent classical ballet instruction in an atmosphere of kindness and grace."

Academy Parent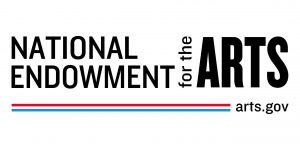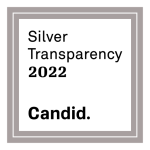 This project is supported by the Montana Arts Council, a state agency funded by the State of Montana and the National Endowment for the Arts. We are funded in part by coal severance taxes paid based upon coal mined in Montana and deposited in Montana's cultural and aesthetic projects trust fund.